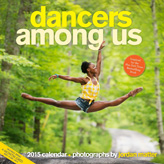 Dancers Among Us 2015 Wall Calendar
Adapted from the buoyant book and online phenomenon, Dancers Among Us celebrates life in a way that's fresh, surprising, and universal. No photo manipulation, no trampolines, no gimmicks. Each month's image—which brings a dancer's grace and agility to the most unexpected of places—is pure magic.
Order Today: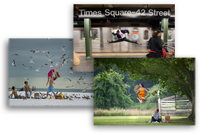 Purchase Dancers Among Us Prints
Bring your favorite Dancers Among Us images into your home with an official print from Jordan Matter Photography.
If you would like to purchase prints, please email info@jordanmatter.com.